Benefits of Choosing Duradek
Pre-manufactured sheet, installed in one step and ready for immediate use.
Can be successfully installed in any weather condition.
Is glued to almost any surface, even over cracks, with minimal surface preparation.
Requires no regular maintenance except cleaning.
Can be purchased with varying degrees of non-slip surfaces.
Completely waterproof and attractive.
Long life expectancy and can be re-coated in the future.
Carpet can easily be installed over Duradek.
Industry-leading 10-Year Warranty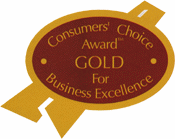 Duradek guarantees to repair or replace any portion of the Duradek "Ultra" 60-mil vinyl decking membrane which leaks as a result of a manufacturing defect within ten years from the date of its installation.